HR Automation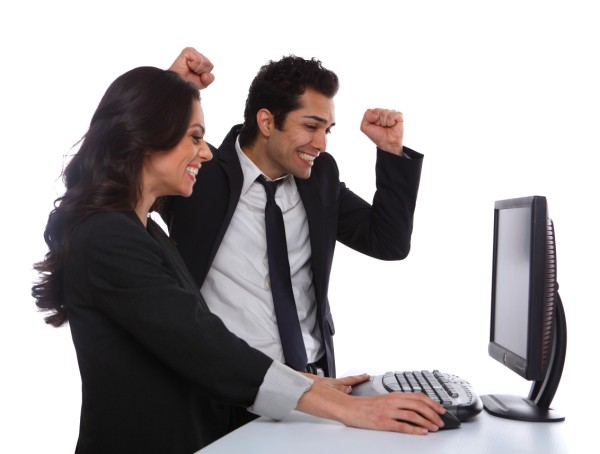 Why HR Automation?
Human Resources is a department with diverse responsibilities and control over sensitive information, while creating and maintaining volumes of information to stay in compliance with ever-changing regulations. In addition to the numerous demands of HR, it also requires a zero tolerance for error.
Business automation is a strategic goal and a way of the future for many progressive organizations. It allows an organization to adopt a streamlined approach to human resource automation while establishing accurate and rapid communications among its personnel. This strategic vision goes beyond a paperless environment by automating business policies and procedures. This business automation ensures that the time-intensive effort that went into establishing policies and procedures achieves an effective operational outcome. Automation incorporates this intelligence into the staff's daily activities and automates both routine and infrequent tasks, and easily automates labor intensive research, tedious document collation, benefits calculations, and approval routings and escalations.
The investment in a HR Automation software solution blends the efficiency and speed of HR automation with corporate policies and procedures to yield a more productive environment, and enables personnel to focus on higher-level operational and strategic responsibilities.
Human Resources automation will:
Improve security and automate controls

Maintain an audit log of activities

Store documents electronically with the added benefits of password security

Create an employee on-line self-service environment to access individual information

Increase productivity while reducing errors

Maintain one point of update to implement policy and procedural changes
What can I Automate?
Maintain electronic forms, route, acquire, track, and escalate approvals

Secure or selectively secure E-Mail activity

Provide an on-line form for employees to request benefits changes or inquire on the related costs

Automate reminders

Distribute a company-wide training video via the Web-browser, with a follow-up questionnaire

Store resumes for the required retention period with unlimited index and search capabilities

Generate an entire new hire packet from an on-line form (e.g., confidentiality agreement, benefits disclosure, employee manual, etc.)

Manage required SOP departmental training

Automate notifications of employee reviews and manage the process on-line
Benefits
Your HR department will benefit from:
Visibility into the processes supporting management decisions and compliance initiatives

Reduced paper handling and manual routing errors

Process consistency

Reduced workload and empowered users through web-based self-service functions (e.g., vacation requests, policies and procedures, etc.)

Increased productivity through elimination of lost or mishandled requests

Instant access to process information so that business users have the information they need when they need it to assist in their every day decision-making processes
Our Technology partners provide fast, customized automation solutions to many of today's common office problems. If you have data management, analysis, or reporting needs-especially those that are repetitive in nature-talk to us about how we can increase your productivity exponentially. Initial consultation is free and there is no obligation.
Our highly experienced consulting staff has extensive experience with applying technology to solving complex data management-related problems. It is not uncommon for us to automate a process that once took weeks or months to the point where it takes only hours or even minutes.
Please contact us to get better understanding of how you can benefit from this and get your consultation.